One page, everything you.
Personal pages are your own spot where you can put everything you.
All coins, tokens, referrals, socials and more, that come together to your own spot with your own preferences.
Discover more
Create page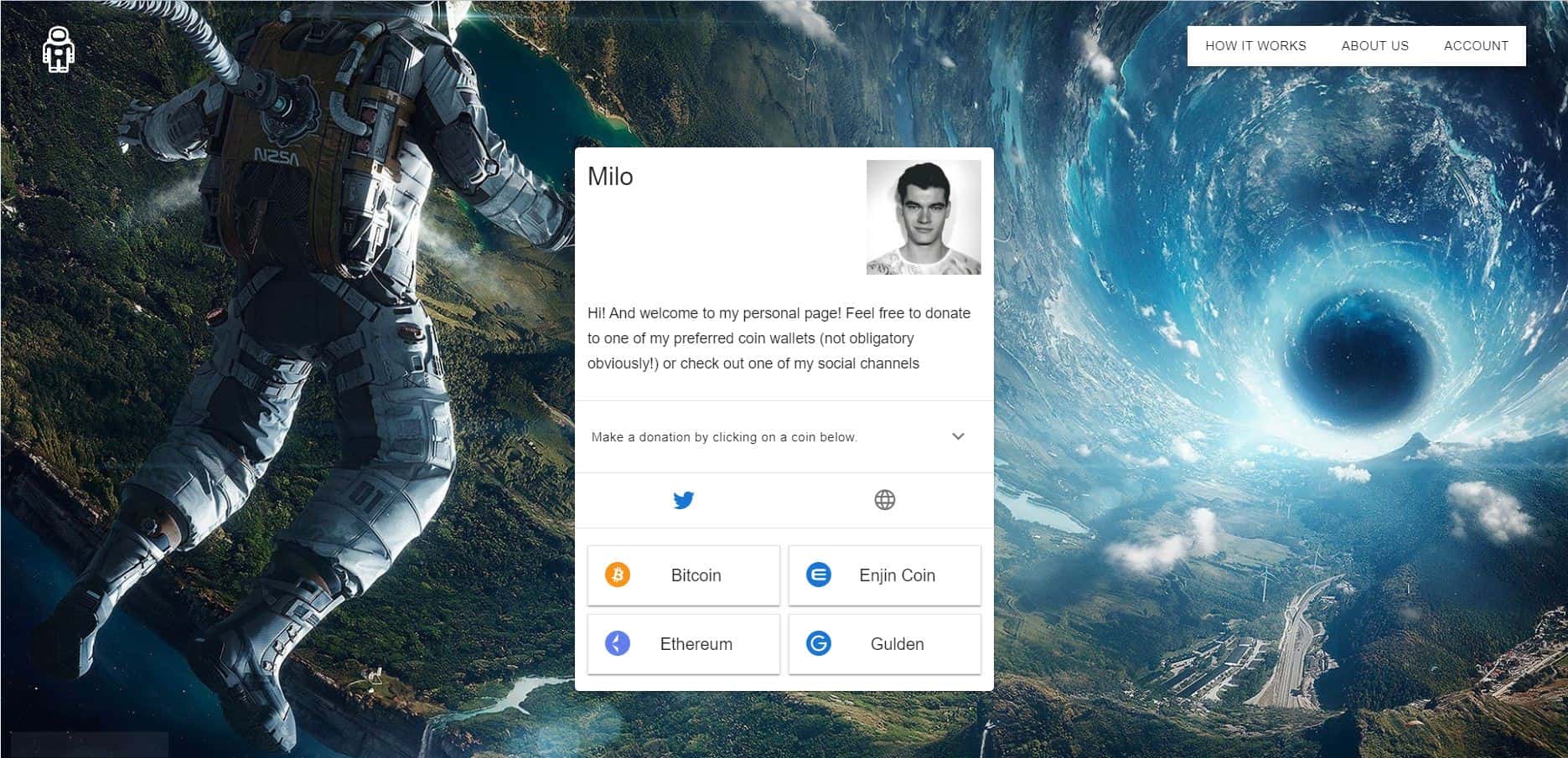 Unique link
Use your own name.coinrequest.io link
Customizable
Completely adjustable background, profile pic and content box
One-stop
Use one page for all your wallet addresses, links & referrals
verify
Verify Twitter & YouTube socials to avoid imposters and scams. Always verify your influencer.
track & trace
Track visibility to your page. What wallets are they paying with, which socials are they clicking on?
growth
Tons of updates with new adjustment possibilities, and even new features for users & influencers. 
Quality tours crafted by local experts,
Create your own Personal Page in just a view, simple steps! Change the background, profile picture, content box, socials, referrals, addresses & coins to have one dedicated page for ALL your online stuff.
Want to check out a simple step-by-step guide to see how you can create your own Personal Page? Then check out the article once you click below:
Learn More